In the last post, we reported on the devastating fire at Sharya Camp, where 450 tents burned down, and appealed for donations. After consultation with other organizations and public agencies, we coordinated the necessary support options. Meanwhile we received a very generous donation specifically for this program. Thus, we were able to distribute the following relief supplies to affected Yazidi families during these days:
184 kitchen supplies
184 food packages
184 hygiene sets
184 cleaning supplies
140 air coolers
With current daily temperatures well above 40° C, air coolers are also very important in tents.
Thank you for all the support.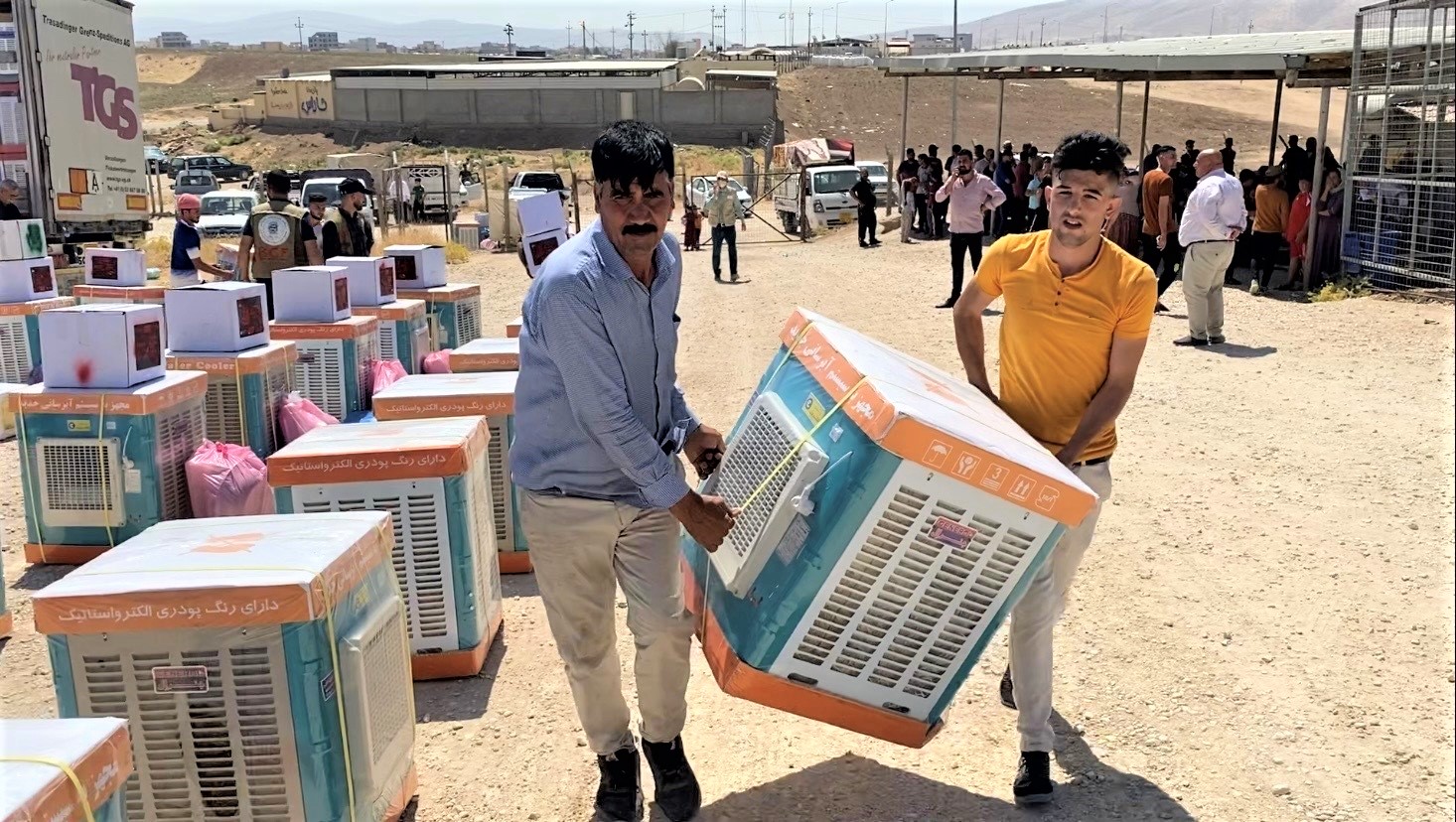 For more news please klick here.