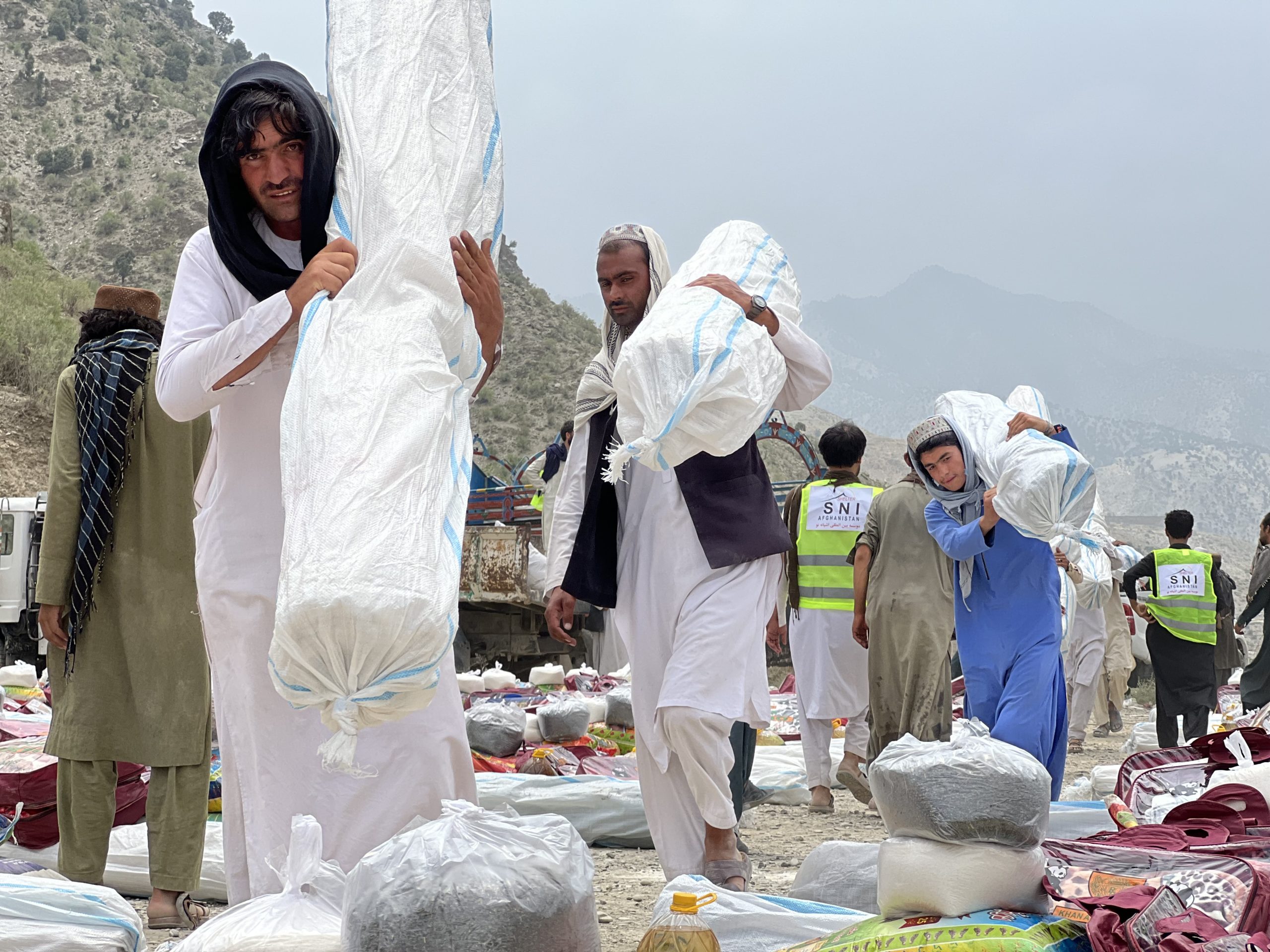 Emergency aid also benefits starving people in other regions of the country
Natural disasters and hunger are dominating the work of the international Christian relief organization Shelter Now in Afghanistan this summer. Shelter Now is helping a total of 1,000 families who were victims of the massive earthquake on June 22 with food, tents and blankets. "We have already been able to provide for about a quarter of these families – focusing on those most in need," reports German Shelter Now director Udo Stolte. According to the United Nations, the quake had killed more than 1,000 people, injured about 3,000 and destroyed at least 10,000 homes.
Shelter Now is currently providing emergency aid in Khost province in the southeast of the country, which, together with the neighboring province of Paktika, was worst affected by the earthquakes. Even before that, people in the very remote villages of the mountain region suffered from persistent drought and hunger. The relief organization needs around 250,000 euros for earthquake relief and is receiving support from the World Evangelical Alliance, among others.
Shelter Now also plans to work with the relief organization Hagar International in Paktika province to create two safe places for children who have lost family members to the disaster. "They are severely traumatized and at risk of abuse and destitution," Udo Stolte worries. In the child-friendly facilities, a total of 100 girls and boys will receive food, clothing, education and psychological help in addition to protection and a sense of affection.
According to Stolte, there is also great need in other places in Afghanistan. For example, the relief organization has just been able to provide 90,000 euros to feed 300 starving families in Faizabad; another 400 needy families are being helped in Kabul. And then there are the almost forgotten victims of the floods in the Afghan-Pakistani border region at the beginning of July – Shelter Now is also active here, says Stolte.
The relief organization is currently considering reactivating a factory for roofing materials for house construction in the town of Khost, which it had previously operated. If this can be achieved, people in the earthquake zone can be helped to build new shelters after the destruction, says Stolte. In the past, he said, earthquake reinforcements had been installed in houses in other regions of the country.
Brunswick, August 9, 2022
Shelter Now is an international relief organization with a coordination office in Germany. It was active in Pakistan from 1983 to 2016. Work began in 1988 in Afghanistan and in 2014 in the Autonomous Region of Kurdistan (Northern Iraq). The name of the organization in Germany is "Shelter Now Germany e.V.". Shelter Now finances its relief efforts to a large extent from private donations. Shelter Now's efficient and project-related use of funds is certified by the German Central Institute for Social Issues (DZI) with the donation seal.